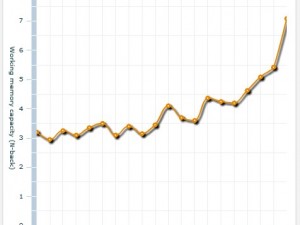 10-20 Point IQ Increase On Independent Tests
We are the only company that guarantees a 10-20 point IQ increase in 20 days on independent standardized tests. We provide pre- and post-training IQ tests. If you don't make these gains we will reimburse you immediately. Popular 'brain training' companies with their own invented scoring systems for training gains are not measuring changes in your true IQ – or any underlying cognitive ability of importance. They lack scientific validity. For further details of our IQ Increase guarantee click here.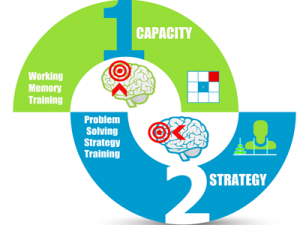 Well-Established, Evidence-Based Training Method
Popular commercial 'brain training' games are claimed to improve general brain functioning – whether IQ, focus, problem solving, memory or processing speed. Extensive scientific studies repeatedly show these online 'games' do not work beyond obvious practice effects that are specific to the game (Nature review here). HighIQPro's working memory training method results in well-established gains in general cognitive performance as well as long-term neuroplasticity changes in the prefrontal cortex (reviewed here and here and here). HighIQPro is designed to train both cognitive capacity based on n-back training and problem solving strategies based on puzzles and online tutorials. The elements of our innovative 'Capacity-Strategy' training method are shown below.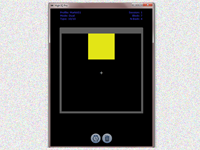 1. Second generation N-back training
The training utilizes a second generation dual n-back task that is effective in expanding your working memory capacity. Our dual-n back task overcomes limitations of the original Jaeggi n-back such as chunking, attentional jumping and presentation speed – strategies that are used to improve n-back scores without real increase in working memory capacity.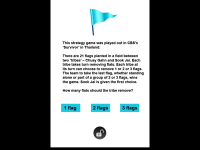 2. Problem solving strategy training
Unlike other working memory training programs we integrate  problem solving strategy training exercises with dual n-back training. These systematic and fun exercises are linked to online tutorials based on what is known by cognitive science about effective problem solving skills.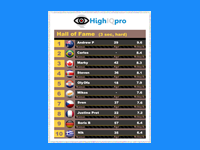 3. Incentives for program completion
The guaranteed 10-20 point IQ increase requires a 20 day commitment, 20 minutes per day. This requires maintained motivation to complete the program and HighIQPro is designed to motivate you through optional game-like user incentives such as real-time performance comparisons.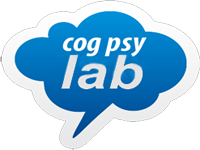 CogPsyLab membership, newsletter & advice
With your HighIQPro Desktop purchase you gain access to the IQ Mindware monthly newsletter. This updates you on our latest research, advice and offers for our brain training interventions. You may also choose to participate in our Cloud Lab - a collaboration between researchers worldwide. Neuroscientists, cognitive psychologists, clinicians, and teachers are coming together to advance the field of cognitive interventions in IQ, working memory, EQ and decision-making.
Testimonials

The training has resulted in strong improvements in my reasoning, problem solving ability and short term memory. I feel much more focused and my IQ increased 14 points over 4 weeks.

Monica Hanson
I've used it with great success, boosting my IQ at least 18 points (I took standardized IQ tests before and after). The best part about the training is that it's permanent. After the 20 sessions you see above I did no training for a full 8 months to see if I'd forget the skill and have to start over. The results were an astounding OPPOSITE of what I expected, as if my brain had further optimized itself during the 8 months off.

Andrew Clark, BulletProof Exec
Screenshots
We recommend HighIQPro Desktop as your primary training software.

HighIQPro Mobile

can be used to supplement this training. It can be used independently if you do not have regular access to a desktop.