Target IQ levels for Mensa & other high IQ societies
The diagram shows the distribution of IQ levels in the general population. 68% of the population have an IQ between 85 and 115. Mensa requirements as well as International High IQ Society and Cerebrals Society are shown.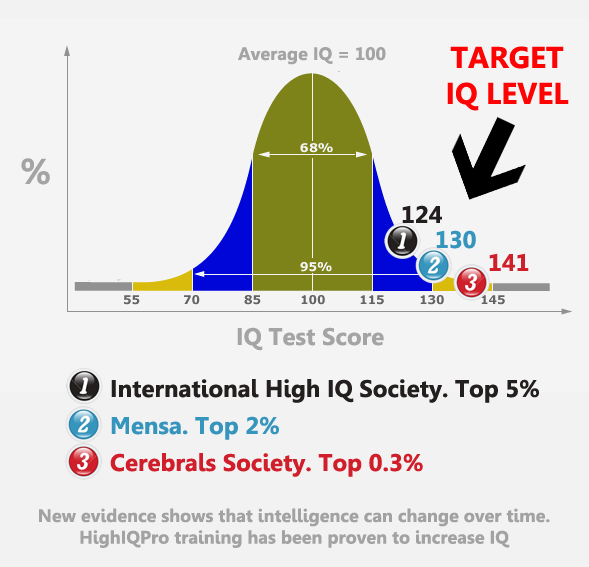 .
High IQ Societies
Click on this link for a list of currently active High IQ societies.
Click on this link for another classic list of High-IQ Societies and the Tests They Accept for Admission Purposes.
Sign up below if you are interested in free eBooks on joining Mensa and evidence-based IQ augmentation.