Each problem is a Raven Matrix type puzzle – a type of IQ problem that measures fluid intelligence which is your reasoning and problem solving ability in new situations. Working through these problems can help with how to do a Raven test.
Practice on these questions can also help with Mensa requirements for the 'culture fair test battery'. Click here for a useful tutorial on What is Mensa?
Let the matrix reasoning problems begin….
1.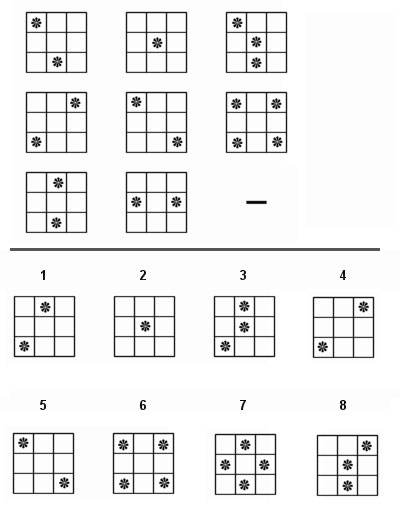 Matrix Reasoning problems are one of the best ways to measure our fluid intelligence. The famous 'Ravens Matrices' IQ test (standard and advanced) – which Mensa accepts as a qualifying IQ test – are made up of ONLY matrix reasoning problems. All IQ tests have a section for these types of problems. This problem set is from Bergman Data and Smartkits.com.
These types of problems are often used in job aptitude (psychometric) tests.
Try to complete all problems in half an hour. Most of these types of questions have time limits, so it is advised to work through them with a sense of limited time. If one is taking time, skip it and return to it later. They tend to get more difficult as they go along. Getting practice in these problems will help your performance in any IQ test. If you get 6-9 correct you have a chance at Mensa with some training; if you get 10-12, you should not struggle with the Mensa challenge.
There has been a change in some of these questions, to get a more representative variety of questions! If you were working on the older set, I can provide answers for those too!
---
ARE YOU READY?…
2.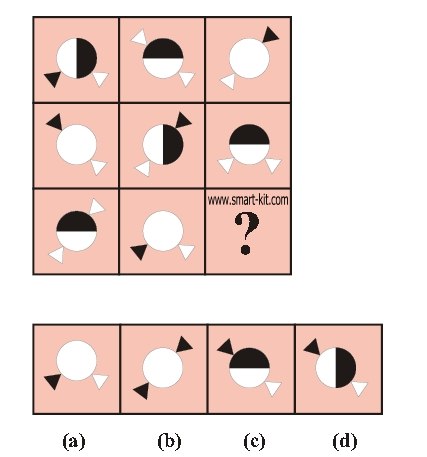 3.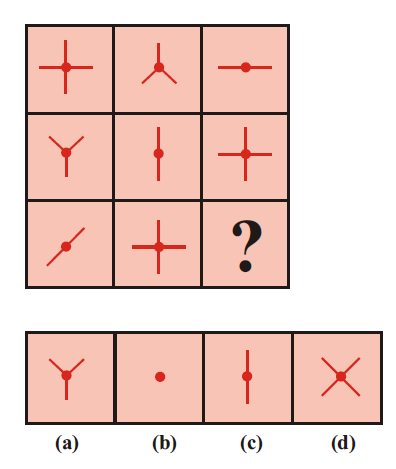 4.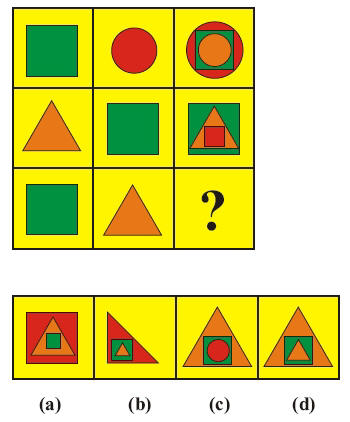 5.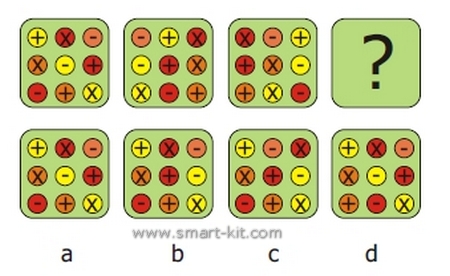 6. What figure should come next (after e)?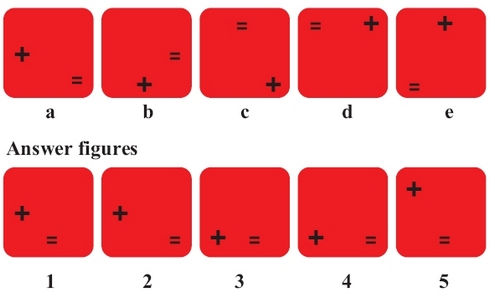 7.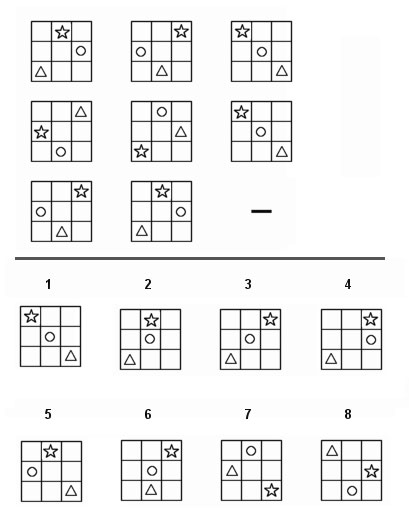 8.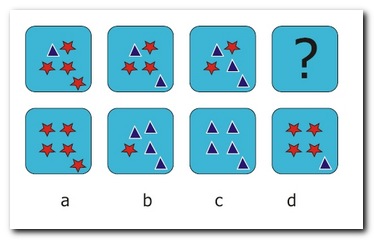 9.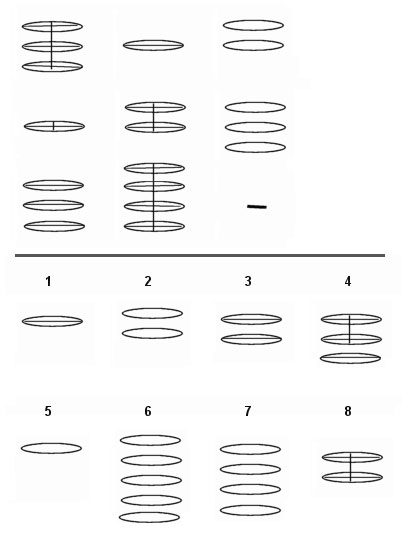 10. Which one is NOT part of the series?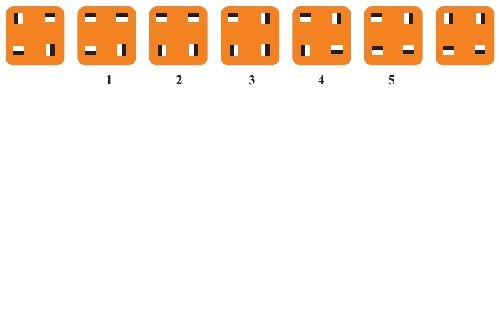 11.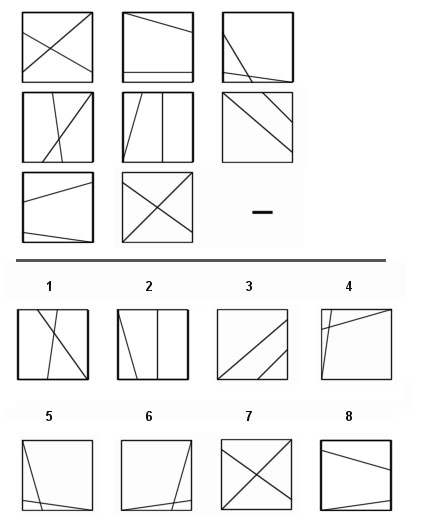 12.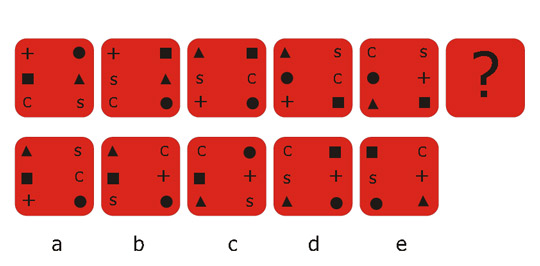 ---
Answers for the Matrix problems
1. 7, 2. D, 3. A, 4. D, 5. A,  6. 1, 7. 1, 8. B, 9. 5, 10. 1 OR 5 (did anyone spot this?). 11. 5, 12. C.
Note that with 10, you may have found an answer, and assumed this was the only answer, but two answers are in fact possible.
You can see explanations for most of these answers here.
Solving these kinds of problems requires finding underlying rules. Here is an example from a famous IQ test called Raven Advanced Progressive Matrices: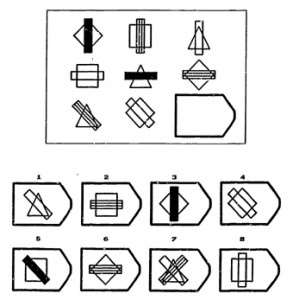 1.  Each row contains 3 shapes (triangle, square, diamond).
2.  Each row has 3 bars (black, striped, clear).
3.  The orientation of each bar is the same within a row, but varies from row to row (vertical, horizontal, diagonal).
From these 3 rules, the answer can be inferred (5).
Subscribe for free eBooks on matrices IQ tests and IQ augmentation